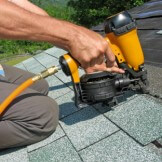 Aurora Roofers – Roof Pro Plus Home Improvements South
Our Aurora Roofing company is dependent on prior customer referrals and we are grateful to them. Roof Pro Plus Home Improvements South works in the GTA and Aurora area, offering the best in products and service. You have a lot of Aurora Roofing Contractors to select from, and we will do everything we can to affirm to you that you made a good choice .
Our Roofing Materials
Roof Pro Plus Home Improvements South uses Owens Corning Shingles.
Owens Corning shingles get their rich color from a blend of colored granules. Using the colors of these granules, you can coordinate all of your home's exterior elements – the paint, siding, brick or stone. Click here to see the impact that Duration® Series Shingles Designer Colors Collection can make on your home's aesthetics and observed value.
Roof Pro Plus Home Improvements South  Roofing Workflow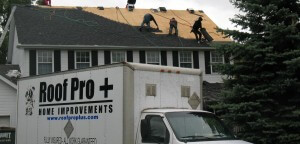 Roof Pro Plus Home Improvements South Roofers will first recieve your online quote request or take your call. We then arrange a time to have our Aurora Professional Roofing estimator to write up a comprehensive roof replacement estimate for your Aurora property based on the sq footage, pitch, flashings, and your choice of shingles (or our suggested).Preparation for reroofing. Our Aurora roofers will shield vegetation, and other fragile elements from possible damage.
Removal of old roofing in order to accomplish a clean, quality new installation
Installation of special felt paper that becomes an added barrier for water (ice and water shield)
Addition of winter guard paper in order to minimize ice dam build up during winter season (ice dams can cause damage to shingles which can result in leakages down the road)
Installation of new flashing in areas most likely to leak
New roofing layer is laid down
Worksite cleanup
Certificate of our Workmanship Guarantee for your records
Even though it might look uncomplicated , putting up roofing in Aurora is a bit of work and because of the risk our entire team is Fall Arrest Trained . Give us a call about how we may help you today!
Testimonials
---
My neighbor highly recommended Roof Pro + Home Improvements as they had replaced the roof on their home three years ago. I called Roof Pro + the next morning, and they set up an appointment for me that afternoon. Frank came out, and gave me an estimate, it was almost the same as one of the other quotes I had received. He then took the time to sit down with me, and he went over all the estimates to show me why there was such a difference in the prices. He also showed me a link on their web site that allows you to choose the basic design, and colour of your home so you can click on different styles and colours of shingles to see how they will look on your home – it was very helpful. The choice of companies became obvious, along with the recommendation from my neighbour, and the prompt service I had already received it was clear Roof Pro + Home Improvements was the company to do the job. Thanks Roof Pro + the new roof looks wonderful, and the service was fantastic.
This is truly a family business that I believe, is committed to quality installations, long-term customer service and being the best roofing business in this community. Cleanup went well and the new roof looks great. The next day we had a severe downpour…3.6mm in a short period of time. I have one skylight and two Solatubes. No issues/no leaks. Let it rain!