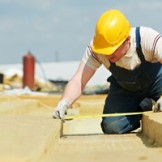 Georgina's Roofing Experts
As a resident of Georgina, we know that you want your house to not only look great, but to also protect those who call it "home". As your fully insured roofing professionals, we at Roof Pro Plus have made it our mission to ensure Georgina residents have access to roofers who are reliable, courteous, and who only use the highest quality of products.
Our Roofing Service
Our partnership with you will begin when you either fill out an online quote request or give us a call. We will then arrange a time to have our Georgina Professional Roofing estimator to write up a comprehensive roof replacement estimate for your property.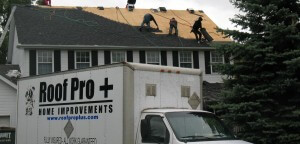 Our Georgina roofers will then provide:
Removal of old roofing
Installation of an added barrier for water
Addition of winter guard paper
Installation of new flashing
New roofing layer installation
Worksite cleanup
A Workmanship Guarantee for your records
Why Roof Repair Matters
By taking care of the roof over your head, you're directly taking care of your family – by protecting them from mould exposure, leaks, structural damage, and more. Therefore, by scheduling inspections and seeking consultation for repair, you can save yourself from growing expenses and irreparable home damage.
Our Safe & Reliable Crew
Putting safety of our crew first, our Roof Pro Plus roofing team members are all Fall Arrest trained, experienced, and always professional.
Contact Us Today!
Whenever you need us, we're here to offer all of the products, services, and advice you need to help protect your family and your home. Simply pick up the phone and call us at 1-888-677-7757 or fill out our online quote request – we'd love to hear from you.
Testimonials
---
We have a large house in Georgina and needed a complete roof replacement and added some new vents as well as we had some mold issues. Roof Pro + crew was very clean and not a spec of garbage was left behind. It was a pleasure dealing with Jan and customer service was great and always felt like my business was appreciated. I had quotes ranging from 8,000 from some track and ladder guys to 24,000 from a company in Toronto so it was great to find a reasonable price to have my roof done that was from true professionals – I have learn many times, the cheapest price might save today but leaks and missing shingles in 6 months is the last thing I want to deal with!!!!