Roof Pro Plus is a professional roofing contractor that offers reliable roofing services to Barrie residents. We prioritize customer satisfaction and use only top-quality materials to ensure long-lasting and durable results. Our team of experts is fully insured and trained to handle a wide range of roofing projects, from repairs to replacements. We understand the importance of getting the job done right the first time, which is why we take great care in our workmanship and attention to detail. 
With Roof Pro Plus, you can trust that your roofing needs will be met with professionalism and expertise. Contact us today for a free consultation and let us help protect your home or business with a strong and secure roof.
Get a Free Estimate
Our Barrie Roofing and Repair Services
Roof Pro Plus offers a full suite of roofing services to provide everything commercial and residential property owners in the Barrie area need. Our team of qualified roofing contractors will deliver beautiful results that last a lifetime.
Whether it is a new construction nearing completion, a recently built house in need of minor roof repairs or a house that has been in your family for generations that needs a full roof replacement, Roof Pro Plus provides the following services:
Free roof inspections and advice

Roof damage & roof leak repair services

Roof replacements

New roof installation

Emergency roofing repairs

Removal of old roofing prior to installations

Skylight installation

Installation of additional water barriers

Addition of winter guard paper

Ice dam removal and prevention

Installation of new flashing in areas prone to leaks

Eavestrough and soffit installation and repair

Attic insulation installation

Worksite cleanup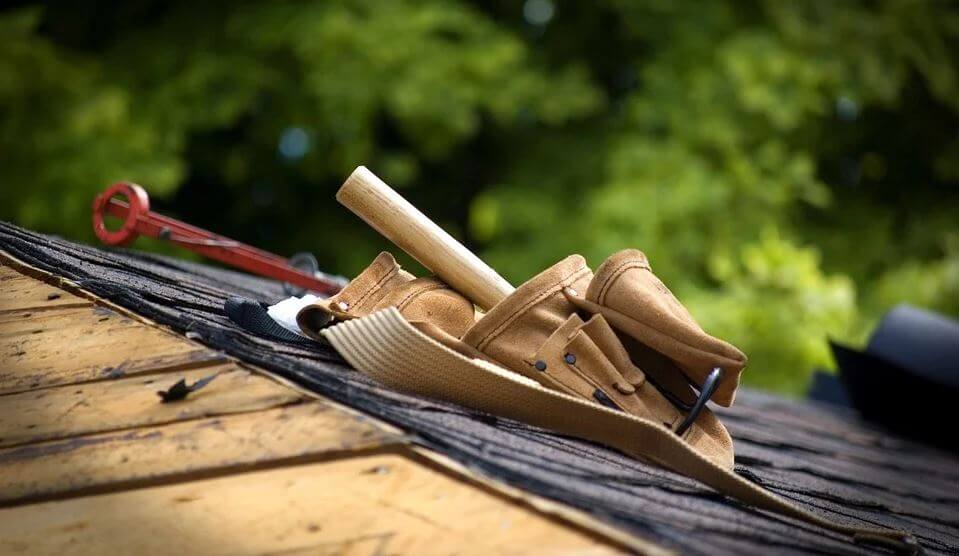 New Roofing with Beautiful Results
Roof Pro Plus uses only the most durable and reliable roofing products. To make sure that your roof is up to the standard of the rest of your home, we use Owens Corning Shingles.
Owens Corning Shingles are widely considered to be the best in the roofing industry. Backed by a Limited Lifetime Warranty with 10-Year Tru PROtection® Coverage, these high-quality laminate shingles are designed to withstand even the most rugged Canadian weather. Their quality and durability makes them perfect for new roof installations because they will withstand the test of time.  
These shingles get their rich color from a blend of granules that can be adjusted to coordinate with the rest of your home's exterior elements, like the paint, siding, brick or stone. These products are ideal for new roofs and roof replacements because they permit virtually any kind of motif. 
No matter what kind of exterior decor elements you want your house to have, you can trust the leading team in roofing in Barrie to make sure that your new roof looks great for years and years.
If you are looking for a roofer in Barrie, call Roof Pro Plus today (1-888-677-7757) or fill out our
online quote request
form to start your roof replacement or new roof installation. 
Emergency Roof Repair Services 
Extreme weather poses a serious risk to your home's roofing; high winds and falling branches can quickly cause catastrophic damage. But in most cases, roofing emergencies result from less conspicuous causes, such as:
Broken or missing shingles

Curling or buckling shingle edges

Deteriorating flashing 
These are just a few of the roofing problems you might not be able to see at first glance but that a roofing pro would notice right away. They'll also be able to tell if you have inadequate insulation underneath the roof, which can lead to a host of roofing problems including ice build-up at the eaves during periods of rapid freezing and thawing. The fact is, by the time roofing leaks become evident, one or more of these issues are likely to blame, which is why you should only call qualified roofers. 
Barrie is well-served by our emergency roofing crews who are fully equipped and trained to diagnose and repair leaks under the worst possible conditions. In addition to shingled roofs, our roofing company is experienced with other roofing system options, including metal roofing and flat roofing. If you own a commercial property in Barrie with a metal roof or flat roof, there's no need to seek out other roofing companies. Roof Pro Plus can handle all your roofing repair needs. 
If you are in need of emergency roofing repair service, our experienced Barrie roofing team will be there when you need them. As Working at Heights  trained professionals, our roofing team will quickly and safely diagnose your roofing problems and make the necessary repairs. For emergency roofing repairs and consultation, call us at 1-888-677-7757