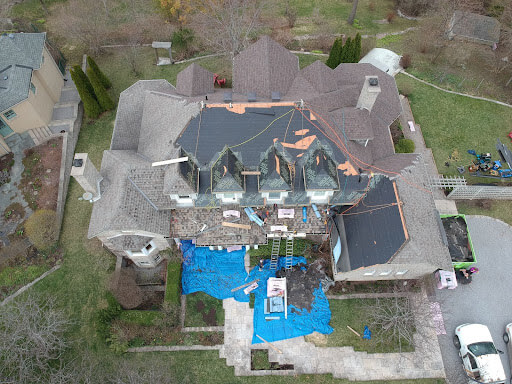 Call Roof Pro Plus for Roofing in Port Perry, Ontario
Roof Pro Plus now offers commercial roofing and residential roofing services in Port Perry, Ontario! Bolstered by the glowing reviews and generous recommendations of many satisfied business and homeowners in Ontario, we have expanded our service area and we are now ready to help you with any kind of roofing project in Port Perry, Ontario. 
Thankful for these referrals, we at Roof Pro Plus do everything we can to set ourselves apart from other roofing companies and affirm that each of our new and returning customers has made the best choice in trusting our talented team of certified installers. 
Experienced with all types of roof systems, including metal roofs, asphalt shingles, flat roofs and more, our roofing contractors are passionate about their work and go above and beyond to make sure the job is done right the first time. 
The Roof Pro Plus Difference
Workflow
Our Port Perry roofers will reach out to you as soon as they receive your online quote request or take your call. Our team will then arrange a time to have our estimator complete a detailed estimate that covers all aspects of the roofing work needed for your property. 
Whether for roof repairs or a complete residential re-roofing project, our roofing experts will make sure to protect vegetation and other fragile elements around your house before your residential project gets underway. 
Once we have protected your home, we'll begin removing your old roofing and will create a clean slate for your new shingles to be laid. We'll also install special barriers for water and guard papers to prevent ice damming related to attic ventilation issues, water damage, and leaks. To complete our process, we'll lay down your beautiful new roof and execute a full worksite cleanup.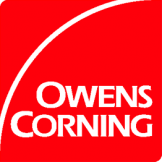 Selection
We strive to provide the highest quality services possible, which is why we only use the best roofing products on the market. 
At Roof Pro Plus, we understand that your roof is one of the most important components of your home. That's why we only use Owens Corning shingles. With a wide selection of stunning materials to choose from, you can easily coordinate all of your home's exterior elements – the paint, siding, brick or stone. You'll be the envy of your entire street! Not to mention, Owens Corning shingles are designed to withstand even the harshest weather conditions. So you can rest assured knowing that your home is well protected.
Your Port Perry Roofing Contractor for Emergency Response Services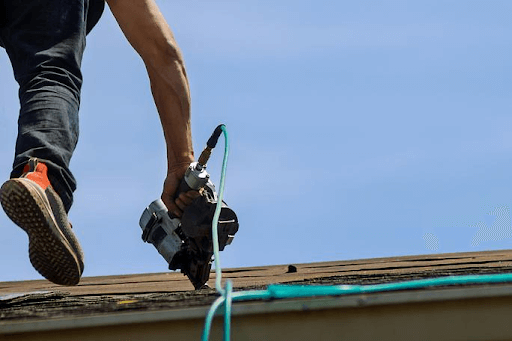 Need emergency roof repair service in the Durham Region? No matter how severe the issue with your Port Perry home or business, we're just a call away! 
Once we arrive on the scene, we'll evaluate your issue, provide you with a detailed assessment of your roof repair needs, and get right to work.
For Roofing in Port Perry, the Only Name You Need to Know is Roof Pro Plus!
As a fully insured, family owned and operated business, we take pride in our work and stand by each project with a 10-year workmanship guarantee. In keeping with our goal to become the best roofing contractors, all of our courteous and professional team members receive comprehensive safety training (Fall Arrest training)   
Call us today to learn more about our comprehensive commercial and residential roofing services in Port Perry – 1-888-677-7757