Whether you are renovating or building your dream home from scratch, having a professional roofing company to ensure proper take offs and estimates are done, installs are supervised and executed accordingly are key to a successful project.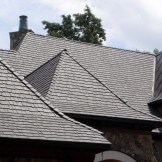 Roof Pro + has been working with custom home builders, architects & design companies and homeowners to ensure that they have the best possible roofing solutions for their clients and homes.
Call or click today to discuss any upcoming projects you may have or send us your plans and we will give a comprehensive, affordable estimate for your roofing needs.
CALL NOW
---
New Roofing Testimonials
I had my roof done by this company a few years back and it looks like it was just done, still looks great.