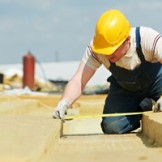 Your Professional Caledon Roofers
Our roofing business in Caledon is dependent on past customer referrals, and we are so grateful for the positive feedback we've continued to receive. Providing the best roofing products and services throughout Caledon and Peel Region, we're trusted by our customers for always being reliable, safe, and considerate.
Our talented Caledon roofing team will: 
Remove old roofing
Install added barriers for water (ice and water shield)
Add winter guard paper to minimize ice damming
Install new flashing in areas most likely to leak
Lay down new roofing
Cleanup the worksite
Our Products

At Roof Pro Plus, we use durable, reliable, and high-quality Owens Corning Shingles – which receive their rich colour from a blend of coloured granules. Using the colours of these granules, you can coordinate all of your home's exterior elements – the paint, siding, brick or stone. Enhance your home's aesthetic and perceived value today!

Expert Advice
Unsure which colour shingles to choose or what type of repair you're in need of? Our experts are more than happy to offer their suggestions based on years of experience i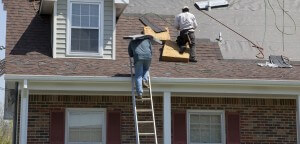 n the business. We'll be sure to provide you with the best products for your project.
Reliable & Safe
As soon as we hear from you, we'll arrange for a time to have our Caledon Professional Roofing estimator come out and survey your roof – to then write up a detailed replacement estimate for your property. You can rest assured; our entire Roof Pro Plus roofing team members are all Fall Arrest Trained, experienced, and always professional. Give us a call today to learn more about our roofing services in Caledon – 1-888-677-7757.