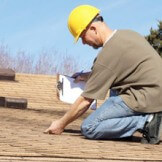 Roofing In Bradford
As a resident of Bradford, we know that you want your house to not only look great, but to also protect those who call it "home". As your fully insured roofing professionals, we at Roof Pro Plus have made it our mission to ensure Bradford residents have access to roofers who are reliable, courteous, and who only use the highest quality of products.
Our Service
Our partnership with you will begin when you either fill out an online quote request or give us a call. We will then arrange a time to have our Bradford Professional Roofing estimator write up a comprehensive roof replacement estimate for your property.
Our Bradford roofers will then provide:
Removal of old roofing
Installation of an added barrier for water
Addition of winter guard paper
Installation of new flashing
New roofing layer installation
Worksite cleanup
Why Roof Repair Matters

By taking care of the roof over your head, you're directly taking care of your family – by protecting them from mould exposure, leaks, structural damage, and more. Therefore, by scheduling inspections and seeking consultation for repair, you can save yourself from growing expenses and irreparable home damage.
Our Safe & Reliable Crew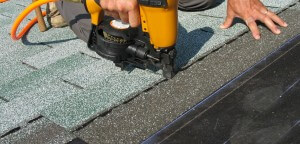 Putting safety of our crew first, our Roof Pro Plus roofing team members are all Fall Arrest trained, experienced, and always professional.
Contact Us Today!
Whenever you need us, we're here to offer all of the products, services, and advice you need to help protect your family and your home. Simply pick up the phone and call us at 1-888-677-7757 or fill out our online quote request – we'd love to hear from you.
Testimonials
---
The Roof Pro + guys did a fantastic job on our house in Bradford a few years ago. Quickly, efficiently and cleanly. Quality of materials and workmanship were the best! Thank you Frank and the boys. I recently recommended your services to a friend of mine in Queensville. He needed roofing, soffit, facia and downspouts. A big job. He just called me. He's thrilled with the job you did on his treasured home. Done in one day. He loved the quality, price, and not a speck of refuse left on his property. It makes me very happy that I recommended you to my best friend! Two jobs well done. Your reputation precedes you!
Last September Roof Pro+ Home Improvements put a new roof on our house, they were professional right from the start. Roof Pro + were on time with the quote,and they started, and finished the roof exactly when they said they would. There was not a single hassle, their workmanship is impeccable, and the new roof, and eavestrough has greatly enhanced the appearance of our home. If you need a new roof I would highly recommend that you contact Roof Pro + Home Improvements, you can be assured that the job will be done right, on time, and at a fair price,all around a great experience!