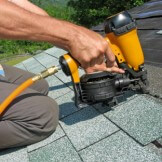 Aurora Roofers Who Get The Job Done
At Roof Pro Plus, we know that Aurora residents have numerous Roofing Contractors to pick from. That's why we work hard to prove the value of our unmatched service, professionalism, and product quality. Learn more about what sets us above our competition:
We're Responsive
Our partnership with you begins immediately – when you either fill out an online quote request or give us a call. We will then arrange a time to have our Aurora Professional Roofing estimator write up a comprehensive roof replacement estimate for your property. Once your estimate is complete, we'll get your project on the go.
Roof Pro Plus Home Improvements South  Roofing Workflow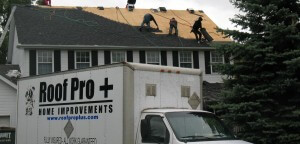 Once we have protected your home; we'll begin removing your old roofing and will create a clean slate for your new shingles to be laid. We'll also install special barriers for water and guard papers to prevent ice damming, water damage, and leaks. To complete our process, we'll lay down your beautiful new roof and execute a full worksite cleanup.
You Can Call Us In An Emergency
Need emergency roof repair service for your Aurora home? No matter how severe the issue, we're just a call away. Once we arrive on scene, we'll evaluate your issue, provide you with a detailed assessment, and get right to work.
We're Always Safe
Our entire Aurora Roof Pro Plus roofing team is all Fall Arrest Trained and therefore equipped to provide the safest roofing experience to each of their customers. Give us a call today to learn more about our efficient and quality-proven roofing services – 1-888-677-7757.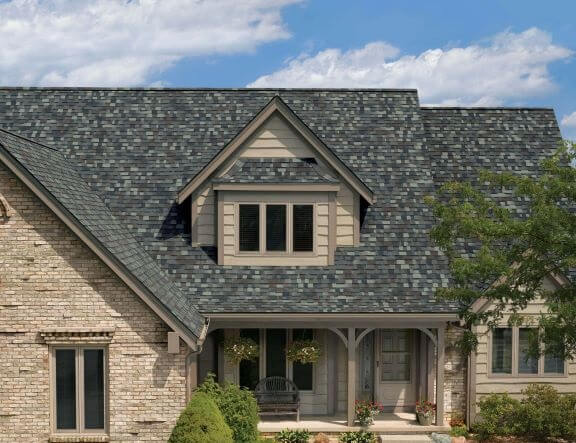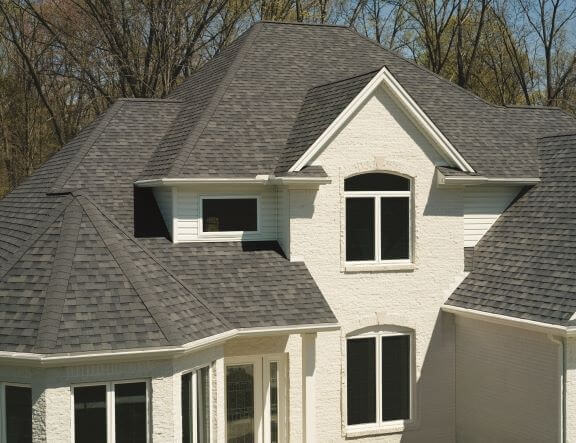 Testimonials
---
My neighbor highly recommended Roof Pro + Home Improvements as they had replaced the roof on their home three years ago. I called Roof Pro + the next morning, and they set up an appointment for me that afternoon. Frank came out, and gave me an estimate, it was almost the same as one of the other quotes I had received. He then took the time to sit down with me, and he went over all the estimates to show me why there was such a difference in the prices. He also showed me a link on their web site that allows you to choose the basic design, and colour of your home so you can click on different styles and colours of shingles to see how they will look on your home – it was very helpful. The choice of companies became obvious, along with the recommendation from my neighbour, and the prompt service I had already received it was clear Roof Pro + Home Improvements was the company to do the job. Thanks Roof Pro + the new roof looks wonderful, and the service was fantastic.
This is truly a family business that I believe, is committed to quality installations, long-term customer service and being the best roofing business in this community. Cleanup went well and the new roof looks great. The next day we had a severe downpour…3.6mm in a short period of time. I have one skylight and two Solatubes. No issues/no leaks. Let it rain!