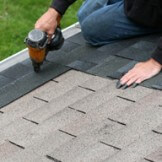 Persistent leaks and other issues can be as simple as a roof repair, often resolved with a shingle replacement; other times it can be as crucial as re-roofing the existing roof because it cannot be rectified.
If you are like most people you run in and out of the house, drive back and forth to work, and glance at the roof only occasionally as you back out of the driveway.
Having your roof inspected regularly will prevent some costly repairs down the road, and Roof Pro Plus is here to assist with expert re-roofing services!
CALL NOW
---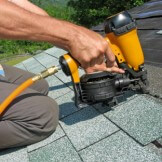 Ensuring Your Protection With Re-Roofing
The quality and performance of any roof depend on an entire roofing system of accessories and products working together. Ensuring maximum protection and durability of your home, you will need to maintain proper ventilation, underlayment, hip and ridge molded caps, ice & water protection, and attic insulation.
Re-Roofing Costs
The cost and duration of a roofing job will vary widely depending on the size and complexity of the roof. A small and uncomplicated roof can usually be finished in one day. A large, complex roof can last two to three days.
Call us today at 1-888-677-7757 for more information on our re-roofing services.