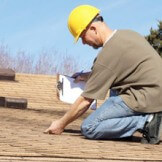 Trusted Roofing Contractors in Orillia 
At Roof Pro Plus, we know that Orillia residents want to keep their homes and businesses in tip top shape, while also helping to preserve Orillia's small town charm. At Roof Pro Plus,  Our team of experts listens to your needs and provides tailored roofing services that address your concerns. 
We offer a wide range of services, ranging from roofing repairs to residential or commercial roofing installation services, and more. We use only the highest quality materials and the latest industry techniques to deliver exceptional results that exceed your expectations and ensure your satisfaction. 
With Roof Pro Plus, you can trust that your roofing needs are in capable hands. Contact us today for a free quote.
Professional Advice for Roof Repair or Roof Installation Projects
If you're unsure which color or type of shingles you'd like us to use for your project; we can help. Our experts are more than happy to offer their suggestions based on years of experience in the business. We'll be sure to provide you with the best products for your home.
Owens Corning Shingles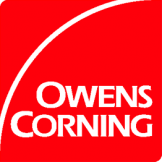 Roof Pro Plus uses top-quality, stunning, and reliable shingles from Owens Corning – the leading manufacturer of shingles since 1997.
The Owens Corning fiberglass composition of roof shingles plays an important role in protecting homes from moisture and other weather-related elements. We believe that we have a great deal of responsibility to homeowners – which is why we make sure every Owens Corning shingle meets your high expectations.
Reliable Roofers in Orillia
If you have concerns about your roof, Roof Pro Plus is here to help. Our team of experts is available to provide a comprehensive survey of your roof and offer an estimate for any necessary repairs or maintenance services. Simply contact us, and we will schedule a time for one of our estimators to visit your Orillia property.
In the event of an emergency, Roof Pro Plus offers prompt and reliable emergency roof repair services. If you notice any damage or leaks during a storm, don't hesitate to give us a call. We understand the urgency of such situations and will be there as soon as possible to provide the necessary repairs. Our team is trained to handle a wide range of roofing issues and uses only top-quality materials to ensure the job is done right the first time. Trust Roof Pro Plus to have your back when you need us most.
Contact Roof Pro Plus Today!
Roof Pro Plus provides all of the products, high-quality services, and advice you'll need during your roof repair or installation project. From flat roofing repair to shingled roof installations, our services run the gamut. 
No matter what your roof calls for, Roof Pro Plus is the only roofing contractor you need. Call us at 1-888-677-7757, or fill out our online quote request
Testimonials
---
Here is another recommendation for choosing Roof Pro Plus for your next roofing job. Having been 'burned' the last time I had my roof done about 10 years ago, I was very careful in selecting a contractor this time around. After researching contractors, both in and outside of my area, I settled on Roof Pro Plus. The selling point for me was the time Frank took to explain in great detail about roofing materials and what he would recommend and why. He was very personable and knowledgeable and gave me a great piece of mind that I was making the right choice this time around. The quality of the work was great, and as promised, was completed as scheduled with a very efficient clean up. Great work!