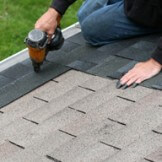 Richmond Hill Roofing Professionals
At Roof Pro Plus, we know that you have dozens of Richmond Hill Roofing Contractors to pick from, and we will do everything we can to assure you that you've made the best choice by choosing us for your project.
Each member of our Richmond Hill Roofing crew is:
Experienced
Talented
Courteous
Always professional
Our Re-roofing Process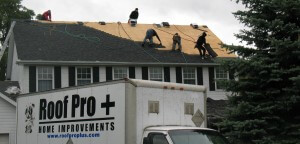 Our Richmond Hill roofers will begin their roofing process by first shielding vegetation and other fragile elements from possible damage. They will then remove your old roofing and install a special felt paper that becomes an added barrier for water.
To increase protection, our team will also install a winter guard paper (to minimize ice dam build up during winter season) and new flashing (in areas most likely to leak).
Once your new roofing layer is laid down, our Richmond Hill roofers will clean the roofing site completely and provide you with a certificate of our Workmanship Guarantee for your records.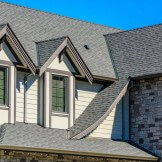 Roofing Inspections
Those who do not perform regular maintenance check-ups on their roof may end up facing severe, expensive, and hazardous home repair issues in the long run.
The professionals at Roof Pro Plus are available to visit your home and provide a no-obligation inspection of your roof and insulation. If we identify any issues, we'll be sure to let you know and provide our best recommendations for repair.
Contact Roof Pro Plus
In need of emergency roof repair? How about a roofing inspection? No matter your roofing needs, we're available to offer Richmond Hill residents all of the products, services, and advice they need. Simply pick up the phone and call us at 1-888-677-7757 or fill out our online quote request form today!
Testimonials
---
We had our roof done in 2009 by another company. By the fall of 2010 we had a water leak. We called in Roof Pro and they diagnosed the cause as improper installation of the ice and water shield material. They fixed it promptly, for a fair price and it is dry since. This Spring they came and looked at the rest of our roof to report on the ice shield and they did not even charge us. Frank Soule is that rare type in this business, fair, honest and does what he promises. I wish you had 11 star ratings!
I was overwhelmed with the number of roofing companies out there. I wanted to make sure that i hired a professional and reliable company that stood behind there work. I met with frank the manger. He was pleasant to deal with and very professional. Even though two of the guys quit before the job was complete frank was on top of it. It took two days longer then promised but with out asking he took a little off the price for the inconvenience. I would highly recommend roof pro.