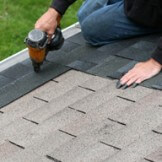 Roof Pro Plus – The Richmond Hill Roofing Professionals
If you own a residential or commercial building in Richmond Hill, Roof Pro Plus has all your roofing needs covered. Specialized in roofing services, our family-owned business has more than 30 years of experience in Richmond Hill and other regions surrounding Toronto. Roof Pro Plus has earned the trust of the local community because we deliver high-quality roof repair and replacement services. 
For commercial building owners and homeowners, preventing roofing problems is the key to protecting your investment and avoiding major roof repairs down the line. To identify potential roofing issues, Roof Pro Plus offers FREE roofing inspections at NO obligation, so you can make informed decisions about how to address whatever roofing issues you might be facing.
Complete Roofing Services
As a roofing company with a full suite of services, ranging from emergency roof repairs to roof leak protection to complete roof replacements, Roof Pro Plus is prepared to meet the needs of both commercial and residential clients throughout Richmond Hill.
Roof Pro Plus provides the following services in the Richmond Hill area:
Free roofing estimates

Emergency roofing repairs

Removal of old roofing prior to installations

Skylight installation

Installation of additional water barriers

Addition of winter guard paper

Ice dam removal and prevention

Installation of new flashing in areas prone to leaks

New roofing layer installation

Soffit, fascia or flashing installation and repair

Attic insulation installation

Worksite cleanup
The Importance of Roofing Inspections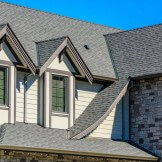 A roof in good condition is something that is easily taken for granted. But homeowners and commercial property owners who do not have regular maintenance and inspection performed from a roofing contractor put themselves at risk for a number of major issues over the long run. 
Deteriorating shingles are both an eyesore and a serious risk to the value of your property. Problems such as a roof leak, water damage and mold accumulation, are potential sources of catastrophic damage for a home or business. Fortunately, these problems are preventable. 
Broken shingles, curling shingle edges and deteriorating flashing are subtle signs of a looming issue that our roofing contractors can quickly identify. Unfortunately, many property owners overlook these signs, and they only become aware of the underlying issue once it has become a major problem. Once a roofing leak becomes obvious, a variety of causes could be to blame, which is why you should call qualified and experienced roofing contractors. 
Our professional roofing contractors provide free roof inspections with no obligation to our customers. If we identify any issues that need to be addressed, we will provide a free estimate and our best recommendations for repair.
Book Your Free Roofing Estimate in Richmond Hill Today!
Emergency Roof Repair Services in Richmond Hill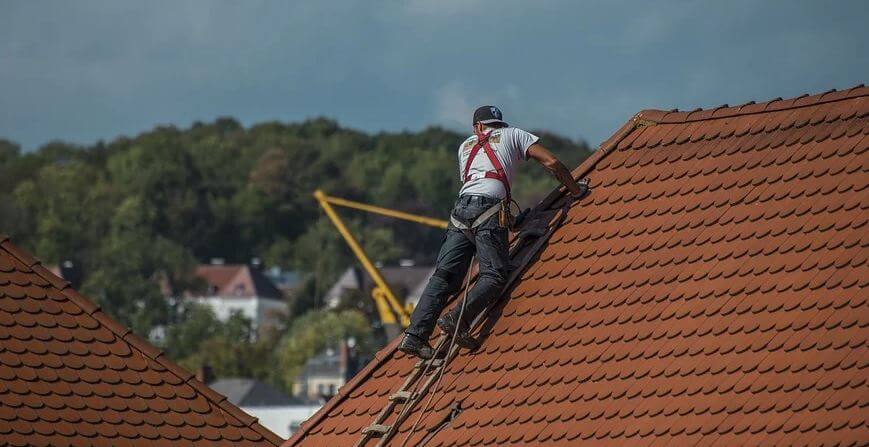 Bad weather, like a storm with high winds, is the largest direct threat to most roofs in Richmond Hill. As with elsewhere in Canada, strong winds and cycles of freezing and thawing put a lot of wear and tear on your roof's shingles while putting the workmanship of the roof installation to the test.
At the same time, the risk of falling branches and debris during major weather events is a constant source or concern for people who live in homes surrounded by tall trees.  If you find yourself in a similar situation, call Roof Pro Plus (1-877-677-7757) for emergency roof repair needs. 
Our fully-equipped and highly-trained roofing contractors who serve the residents of Richmond Hill and Markham will be on the scene as quickly as possible. 
For Residential and Commercial Roofing, Contact Roof Pro Plus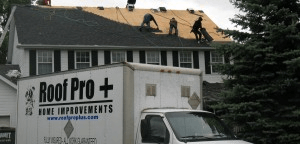 Roof Pro Plus is the only name you need for complete residential roofing and commercial roofing services in Richmond Hill. With over three decades of experience in the Richmond Hill roofing market, Roof Pro Plus is fully insured, and our roofing contractors provide a 10-year guaranteed workmanship warranty. 
Our experienced and talented team handles residential roofing projects of all sizes, as well as commercial roofing, with great customer satisfaction. As Fall Arrest trained roofing contractors, our professional roofers will get the job done quickly and safely. 
Testimonials
---
We had our roof done in 2009 by another company. By the fall of 2010 we had a water leak. We called in Roof Pro and they diagnosed the cause as improper installation of the ice and water shield material. They fixed it promptly, for a fair price and it is dry since. This Spring they came and looked at the rest of our roof to report on the ice shield and they did not even charge us. Frank Soule is that rare type in this business, fair, honest and does what he promises. I wish you had 11 star ratings!
I was overwhelmed with the number of roofing companies out there. I wanted to make sure that i hired a professional and reliable company that stood behind there work. I met with frank the manger. He was pleasant to deal with and very professional. Even though two of the guys quit before the job was complete frank was on top of it. It took two days longer then promised but with out asking he took a little off the price for the inconvenience. I would highly recommend roof pro.