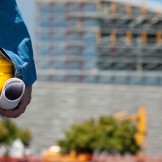 Toronto Roofing Professionals
Our Toronto Roofing enterprise is dependent on past customer referrals, and we are grateful to them. Providing the best roofing products and services throughout Toronto and the GTA, we're trusted by our customers for being: Reliable, Thorough, Safe, Considerate and Professional
The Roof Pro Plus Difference
Selection: At Roof Pro Plus Home Improvements South, we only use Owens Corning Shingles. Pick from our selection of stunning materials to coordinate all of your home's exterior elements – the paint, siding, brick or stone. You'll be the envy of your entire street!
Workflow: Roof Plus Pro's Toronto Roofers will reach out to you as soon as they receive your online quote request or take your call. Our team will then arrange a time to have our estimator complete a detailed roof replacement estimate for your Toronto property. Once we have prepped for your project, we'll get started by shielding vegetation and other fragile elements from possible damage.
Our Process: Once we have protected your home, we'll begin removing your old roofing and will create a clean slate for your new shingles to be laid. We'll also install special barriers for water and guard papers to prevent ice damming, water damage, and leaks. To complete our process, we'll lay down your beautiful new roof and execute a full worksite cleanup.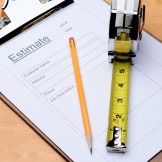 Roof Pro Plus Home Improvements South Roofing Workflow
Your roof does more than just complete the look of your home; it protects you and your family. By trusting the professionals at Roof Pro Plus, you are making a wise investment in the re-sale, preservation, and safety of your Toronto home.
Our entire Toronto Roof Pro Plus roofing team is all Fall Arrest Trained and therefore equipped to provide the safest roofing experience to each of their customers. Give us a call today to learn more about our efficient and quality-proven roofing services – 1-888-677-7757.
---
We just had our roof and flat roof completed by Roof Pro. It was a very pleasant experience; made that much better of course by the prior consultations with Frank, who explained in detail all the work that we would need to do to bring our roofs up to code. We greatly appreciate the professionalism of the workers on the site, they were skilled tradesmen, who cleaned up after themselves; and were always friendly and pleasant. We are happy to say that the work was completed as per Frank's projected schedule and as far as we're concerned, we have no complaints. We would definitely recommend Roof Pro to anyone who has roofing needs.