As a family-owned business with over 30 years of roofing experience, Roof Pro Plus delivers quality workmanship and attentive customer service for residential and commercial roofing in Vaughan. 
Our goal is to always ensure high customer satisfaction by providing property owners in Vaughan and other markets bordering the Greater Toronto Area with reliable roofing contractors. Our top-quality roofing system materials and sound advice for roof repairs, replacements or installations . 
For homeowners and business owners in Vaughan, the best way to avoid emergency roof repairs or a roof replacement is by identifying potential issues before they become major problems. 
Missing shingles or a leaky roof is more than a nuisance– these problems can grow and put your shingled roof in peril. That is why Roof Pro Plus provides free roofing inspections in Vaughan, ON. Our experienced roofing industry professionals are familiar with all the roofing systems on the market, and they will provide advice on the best roofing solutions for your situation, all without any obligation. 
Book Your Free Roofing Inspection
Professional Solutions for Roofing Issues and Home Improvements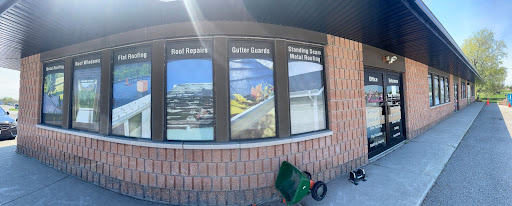 Roof Pro Plus offers everything you need to repair, improve or maintain the roof of your Vaughan home or business. Whether you are planning to break ground on a new construction, renovate an aging home or tend to roof damage, our roofing company provides a full suite of residential and commercial roofing services. 
Roof Pro Plus provides the following services in Vaughan:
Free roofing inspection services and advice for flat roofs & shingled roofs 

Emergency roofing repairs

Removal of old roofing prior to new roof installation

Skylight installation and sun tunnel installation

Installation of additional water barriers

Addition of winter guard paper

Ice dam removal and prevention

Installation of new flashing in areas prone to leaks

Re-roofing

Seamless eavestrough and soffit installation and repair

Attic insulation top up to R60

Worksite cleanup
When you contact Roof Pro Plus for roof replacement, repair or any related roofing services, our roofing contractors provide a workmanship guarantee certificate for your records.
The Importance of Choosing the Right Roofing Contractors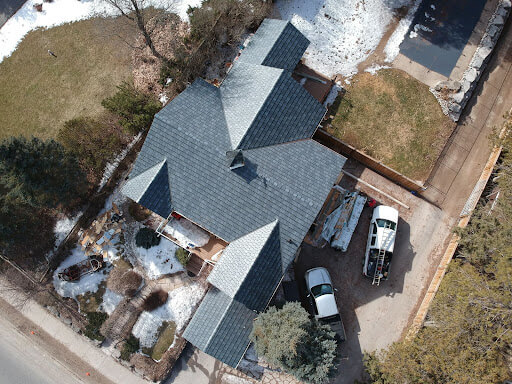 A roof in bad condition is more than an eyesore. It's a threat to the structural integrity of the building that can sink property values. Especially with the (sometimes challenging) weather conditions in Vaughan, keeping the roof of your home or business in good condition is one of the best ways to protect your investment over the long term.
That's why it's important to choose a reputable and experienced roofing contractor, even for a seemingly innocuous issue, like roof leak repair or a few missing asphalt shingles. Issues like water damage can easily lead to mold growth, corrosion and rot, and structural damage – each of which can potentially lead to much more costly fixes down the road.  
Fortunately, these problems can be easily prevented by the expert team of roofing contractors from Roof Pro Plus.
Expert Advice From Experienced and Reputable Roofers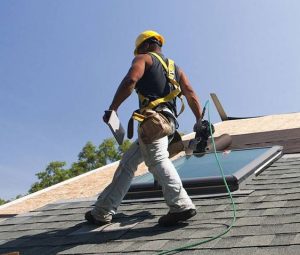 Unlike other roofing companies, we make sure Vaughan residents get the best roofing products for their situation, not the ones with the greatest profit margin. So, if you are having trouble deciding on the best course of action for the roof of your home or business in Vaughan, we are the roofing expert you can trust to get you the best deal, and the highest-quality repairs. 
As a roofing company with decades of experience, as well as a long list of satisfied clients and glowing reviews, the expertise of our roofing contractors is second to none. 
When you Need Emergency Service, Call the Safe and Reliable Vaughan Roofers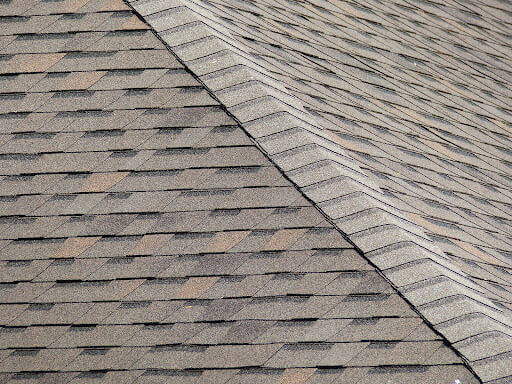 If you are in need of shingled or flat roof repairs our experienced Vaughan roofers will be there when you need them. As Fall Arrest trained professionals, our roofing team will quickly and safely diagnose your roofing problems and make the necessary repairs. 
For Roofing, Vaughan Trusts Roof Plus Pro
Roof Pro Plus is fully insured and provides a 10-year guaranteed workmanship warranty. Our experienced and talented team can handle residential roofing projects of all sizes in Vaughan, as well as commercial roofing. 
Call us today to learn more about our roofing services in Vaughan – 1-888-677-7757.