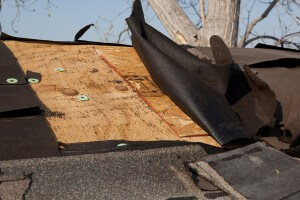 By the time a roof leak becomes apparent to a homeowner or business, it is a usually already a roofing emergency – one that needs to be fixed immediately.
If you have a leaky roof, contact emergency roofers from Roof Pro Plus as soon as possible to protect the structural integrity of your home or business. Our emergency repair teams are always ready to help.
Call Roof Pro Plus (1-888-677-7757) for 24/7 Emergency Roof Repair Services in the Greater Toronto Area (GTA)
CALL NOW
---
Preventing Further Damage During a Roofing Emergency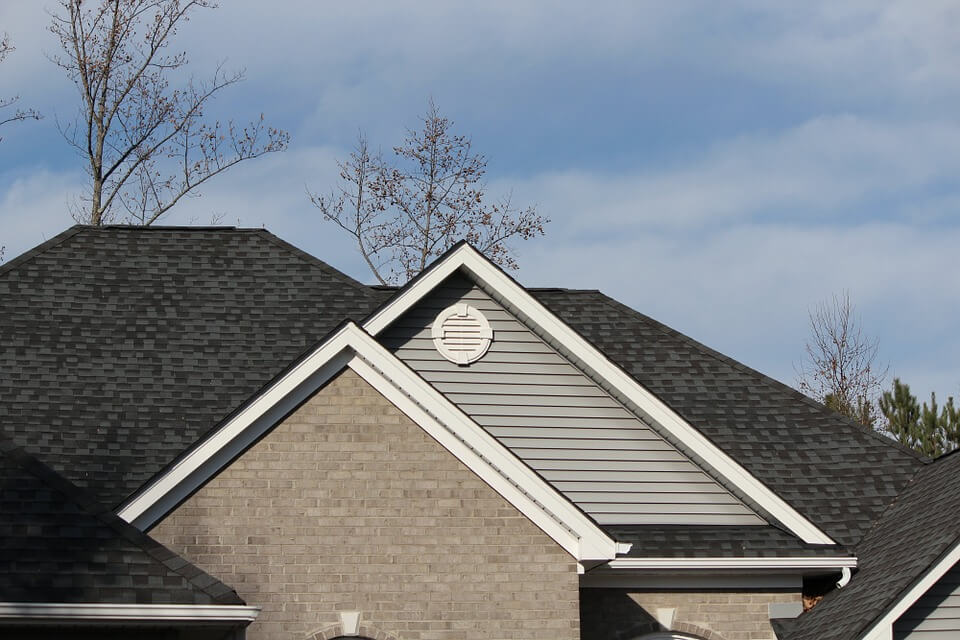 Problems caused by roof leaks can escalate quickly from a relative nuisance to a major structural issue. While you wait for our professional roofers to arrive and assess the extent of the damage to your roof structure, here are few things commercial and residential building owners can do to help protect their property.  
When dealing with a leaking roof, whether with flat roofs or pitched roofs, the best course of action is to try to prevent as much water damage as possible. 
Find a large, water-tight container to collect the incoming water, such as a trash can or large bucket. 

Remove objects that are susceptible to water damage, such as papers, electronics or furniture from the affected area. Protect large items that cannot be moved with a waterproof covering, such as trash bags, a shower curtain or tarpaulin. 

If you notice signs of a bubble forming in your ceiling then there is already a significant amount of water buildup. In that case, poke a small hole in the bubble (after placing a container below) to drain the trapped water. This will help prevent unnecessary extra damage to the ceiling.
---
How Property Owners Prevent Roofing Problems Before They Start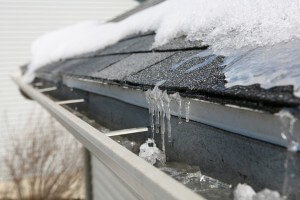 The old adage "an ounce of prevention is worth a pound of cure" applies perfectly to the roofing industry. The best way to prevent a roofing problem and avoid the need for a roof replacement is through periodic roofing system inspections. 
Although storm damage could cause falling branches to damage your roof, this is not how most roofing issues begin. Most emergency roofing repairs are needed as a result of an accumulation of damage caused by persistent weather conditions such as heavy rain, high winds and cycles of freezing and thawing.   
Roofing emergencies often begin by something as simple as broken shingles, curling shingle edges, or deteriorating flashing. That is why our highly-trained, experienced roofing professionals should be contracted to perform an inspection every few years. 
Roof Pro Plus provides no-obligation roofing inspections. All of our inspections come with a free estimate for required roof repairs, as well as the input of an experienced roofing specialist, to help you decide on the roofing solutions that are in the best interests of the long-term health of your commercial or residential building.
Contact Us for a Free Estimate on Roofing Repairs
---
Roof Pro Plus – Leaders in Emergency Roofing Repair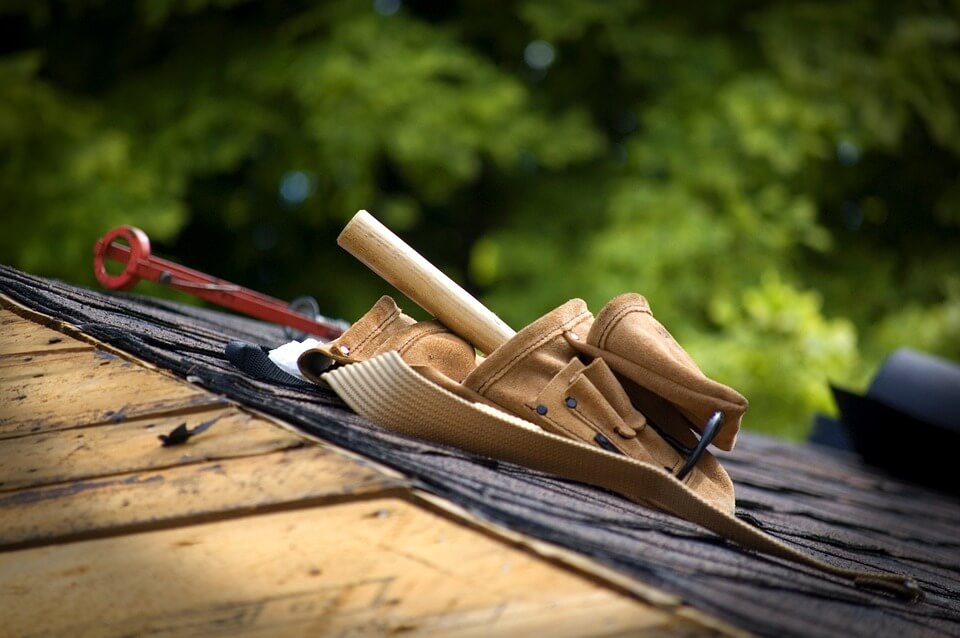 As a roofing company with a long history of quality service and quality workmanship, Roof Pro Plus remains dedicated to providing the best service possible for emergency roofing repair. We understand that a roofing emergency can be a very stressful situation, which is why we provide a quick response and high quality services to address each and every roof repair emergency that comes our way. 
This commitment to customer satisfaction is why we have become a trusted pillar of the roofing industry in Toronto and its surrounding areas. Our Toronto roof repair specialists have experience with all types of roofing systems, including flat roofs, pitched roofs and metal roofs.  
As fully trained Fall Arrest professionals, our teams quickly and safely provide emergency roof repair services for a roof leak or roof damage of any scale. 
For Emergency Roof Repairs in Toronto – call 1-888-677-7757
---
Hail Damage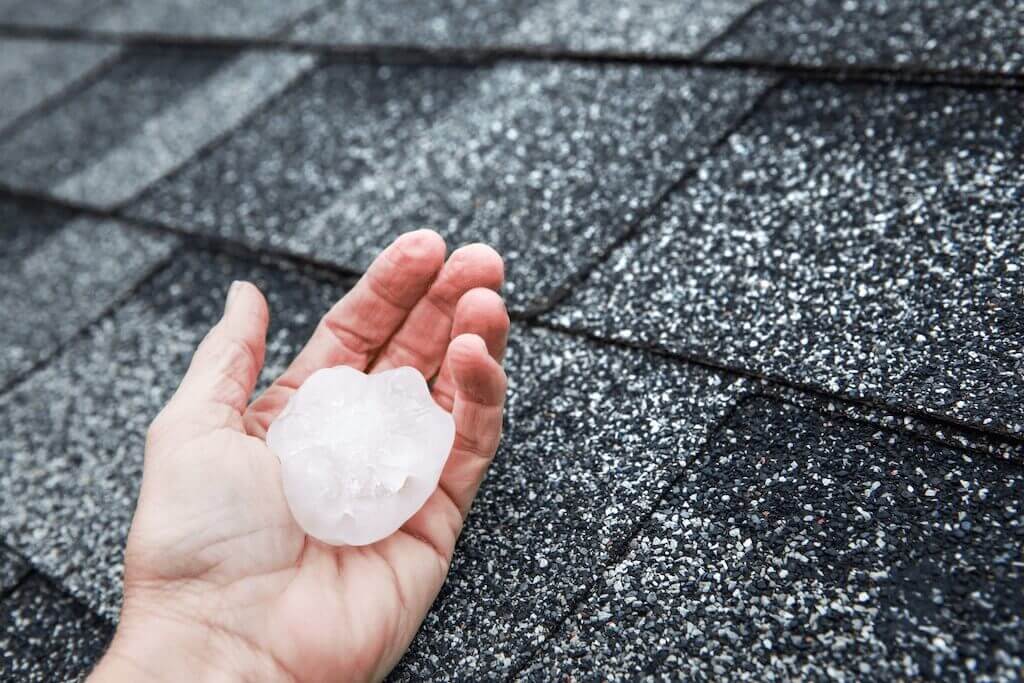 The wreckage of a storm is horrible to wake up to and It's easy to spot hail damage on your car, but it is a little harder to spot on your roof and hail can damage the shingles resulting in leaks and even possible roof replacement if it is so significant that it ruins the integrity of the shingles.   
It looks like little dents, holes, scrapes and/or splatter marks.  Also, check your eavestroughs and downspouts to see if there are any dings and dents.  Sometimes if the hail is big enough (1″ in diameter) it can loosen the eavestrough from the fascia board and water will run in behind during the next rainfall.
It can crack and smash through skylights and sun tunnels.  If you think you have hail damage call the Professional's at Roof Pro Plus Home Improvements and they can send out a serviced technician to assess the damage.
We work alongside with your insurance company to ensure that they have all the documentation needed to facilitate a smooth claim process.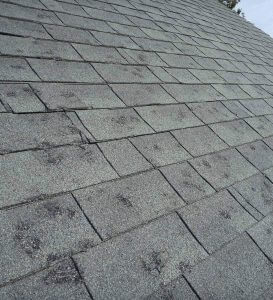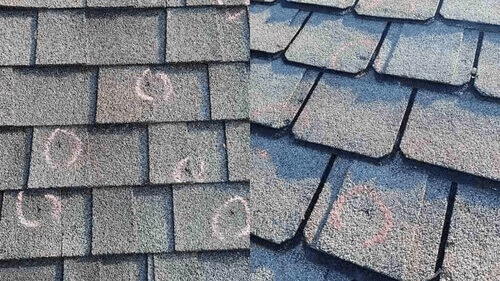 ---
Emergency Roofing Testimonials
My shingles blew off on a particular windy day. We called another place, they were more expensive and couldn't come out for 2 weeks. Roof Pro Plus came the same day, replaced the shingles, did some other small repairs and caulking and didn't charge extra. The price I was quoted was the price I paid. I also got a one year warranty on the work. They have certified roofers, which I appreciate. The roofer that came, Chad was knowledgeable, fast and friendly. I highly recommend Roof Pro Plus.
We are very happy with the service from Roof Pro Newmarket. We lost some shingles in the recent windstorm and they were able to repair them quickly. They arrived on time and didn't leave any mess behind. Great service, very professional. Would highly recommend them.