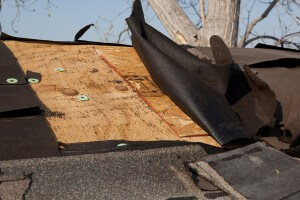 Emergency Roofing Help
By the time a leak becomes evident, the problem is often more extensive than you may think. Roof Pro Plus' two-person emergency response crews are standing by.
Our crews are fully equipped and staffed by certified roofers who are trained to diagnose and repair leaks under the worst possible conditions.
CALL NOW
Emergency Repair Prevention

Preventing a problem is key, and the best way to avoid emergency repairs is to have Roof Pro Plus come by and complete a full roof inspection.
Put your mind at ease. Call us for a no cost, no obligation inspection of your roof and insulation. If your roof is in good shape, we'll tell you. But if we do see problems, we'll take photos to document the issues and we'll provide you with a detailed estimate of all necessary repairs.
Protecting Your Home During A Leak

If you are faced with a leaking roof emergency, you'll need to act quickly to:

Find something to collect the incoming water. A small pan, bucket, or trash can will work. Remember to empty them regularly.
Remove items such as papers, computers, furniture, etc. from the area. Large items that cannot be moved should be covered in plastic. A plastic trash bag or shower curtain can help.
Poke a hole in your ceiling if you see it starting to bubble. This will release the water and prevent the ceiling from becoming even more damaged.
Winter Prevention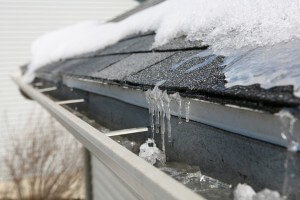 Snow, ice, and high winds can turn winter into a nightmare, especially if your roof is not up to the task. However, it can be difficult to get a good look at your roof from the ground, and doing your own inspection is a dangerous undertaking – especially on a steep slope.
Broken or missing shingles, curling or buckling on shingle edges, and deteriorating flashings are just a few of the problems you might not be able to see. Also, inadequate insulation can lead to a host of problems, including ice build-up at the eaves during periods of rapid freezing and thawing.
However, there's no need to fear. Should you experience any winter ice-damming issues, or if you are in need of immediate emergency roofing repair, we're here for you. Just call 1-888-677-7757 – we'll be there as soon as we can.