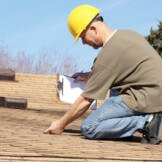 Roofing in Orillia by Roof Pro Plus Home Improvements South
Our Orillia Roofing business thrives on previous customers and the referrals of their friends and neighbours and we are grateful to them. Roof Pro Plus Home Improvements South works in the Orillia area, offering the best in products and service. You have a lot of choices when it comes to contractors to choose from for roofing service providors in the Orillia area, and we will do everything we can to proove to you that you made the best choice .
Our Roofing Materials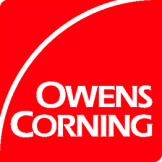 Roof Pro Plus Home Improvements South uses Owens Corning Shingles.
Since 1977, Owens Corning has been a leading manufacturer of shingles and accessories for the residential roofing market. Though best known for our PINK® Fiberglas insulation, Owens Corning is also a leader in the roofing market.
In fact, according to a Hanley-Wood Publishing survey of 3,400 U.S. builders, Owens Corning Roofing products were voted "the most recognizable brand in the market."
Since Owens Corning invented glass fiber during the 1970s, it has become the material standard for shingles, and is used by most shingle manufacturers. The fiberglass composition of roof shingles plays an important role in protecting homes from moisture and other weather-related elements.
We take great pride in our roofing shingles and accessories and we believe that we have a great deal of responsibility to homeowners. That's why we make sure every Owens Corning shingle meets your high expectations.
Even though it might look easy, putting up roofing in Orillia is a bit of work, so we suggest leaving it to the professionals. With fair prices, and excellent service, it makes the decision easier than ever.
Testimonials
---
Here is another recommendation for choosing Roof Pro+ for yout next roofing job. Having been 'burned' the last time I had my roof done about 10 years ago, I was very careful in selecting a contractor this time around. After researching contractors, both in and outslde of my area, I settled on Roof Pro+. The selling point for me was the time Frank took to explain in great detail about roofing materials and what he would recommend and why. He was very personable and knowledgeable and gave me great piece of mind that I was making the right choice this time around. The quality of the work was great, and as promised, was conmpleted as scheduled with a very efficient clean up. Great work!