Have you lost shingles in a recent windstorm? Like many others in your neighbourhood, you may have experienced shingle loss due to extremely high winds. If so, this article was written for you!
At Roof Pro Plus, we've taken the time to answer a few commonly asked questions that you may be asking about your damaged roof and shingles.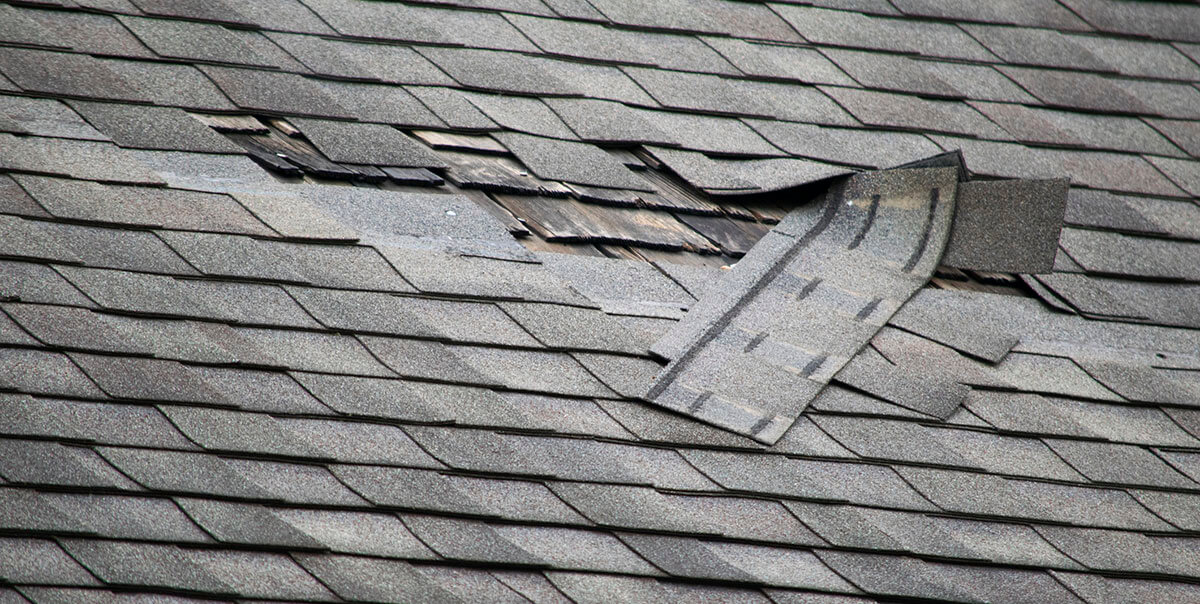 Plus – we'll tell you which of our trusted shingle brands had a 100% success rate for our customers during Ontario's most recent windstorm.
Let's get started:
What do I do if my shingles have lifted and fallen off in a windstorm?
If your shingles have lifted and blown away, your home is vulnerable to further and more expensive damage. To prevent leaks during the next rainfall, it is critical that you call professional roofers like Roof Pro Plus immediately. Our roofers will be able to assess the damage and provide solutions that will protect your roof and your family from further disruption.
If you live in York Region, Simcoe Region, Durham, Muskoka, or surrounding regions, call 1-888-677-7757 today. We'll be there are soon as we can.
How do I know if my shingles are missing?
Missing shingles are easy to spot from the ground, as you will notice a gap in your shingles – leaving the underlayment or wooden planks exposed. Take a walk across the street from your home and have a look at the front. Then, take a walk in your backyard and have another look at the back of your home.
Another way to look for damage is to look around your yard for shingles that have fallen off.
Why do some roofs experience more damage than others?
There are many reasons shingles can become damaged during a windstorm. However, the most common reasons include:
Shingles are old and need repair
Shingles were improperly installed
Winds were higher than what the shingles were rated for
Therefore, those who are in need of new or better shingles will face the worst damage in a storm.
Can flying tree branches and debris rip my shingles off?
Yes. Absolutely. Unfortunately, high winds can also pick up tree branches and other debris that can fly onto your roof and lift under your shingles and wedge them off.
Aren't shingles supposed to withstand high winds?
Most modern shingles are designed to withstand at least 70-110 MPH. However, not all shingles are designed the same, or experience the same level of testing to ensure reliability. For example, shingles laid in hurricane and tornado-prone areas require a higher, more gruelling level of high-wind testing.
What other damage could my roof experience after a windstorm?
During a storm, your shingles may lift and then re-settle. This is extremely hard to detect unless you were able to see your shingles flap in the wind during the windstorm.
This is problematic as the nails holding your shingles in place have loosened and your roof is now more vulnerable during the next wind or rainstorm. No longer sealed and water-resistant, your shingles may allow water to pool (or ice dams to build) and leak through your roof.
What about the other parts of my roofing system?
While most people only worry about shingles, there are other parts of your complete roofing system that can be impacted by the elements. Following a harsh wind or hailstorm, you'll also need to consider inspecting:
How do I prevent wind damage?
When it comes to preventing wind damage, those with older roofs will need to contact a trusted roofing professional like Roof Pro Plus. Our Roof Pro Plus roofers will inspect your roof and provide a full assessment of any vulnerability. Should they detect any issues, they will be sure to provide helpful solutions that will ensure your roof and your family is protected.
However, if you are a person in need of a new roof, preventing future wind damage comes down to having the right installers and the right high-quality shingles. At Roof Pro Plus, our roofers are professionally trained and deliver full roofing solutions that provide ultimate protection.
As part of our commitment to you, we leverage the latest roofing technologies and materials manufacturer by Owens Corning – a Fortune 500 company that has been leading the shingle industry for over 80 years.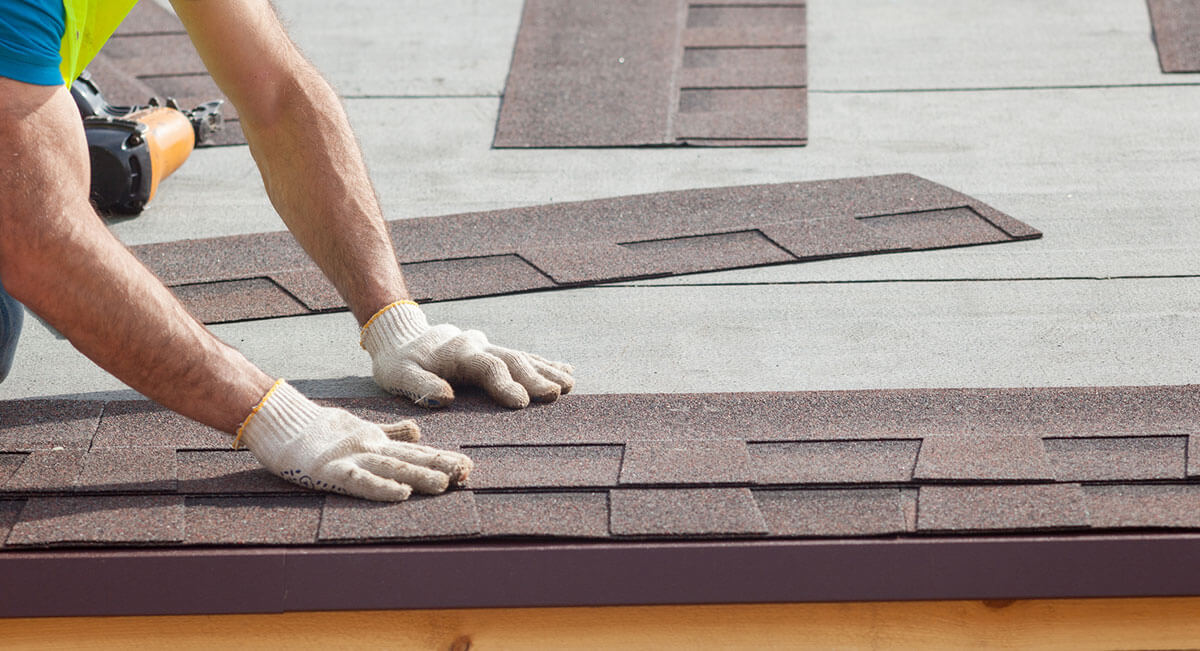 What are the best shingles I can buy?
For years, many Canadian roofing companies have used three-tab asphalt hinges shingles that simply cannot withstand rugged Canadian climates. With this knowledge, Roof Pro Plus has vowed to work with only the highest quality of laminated shingles – manufactured by Owens Corning.
At Roof Pro Plus, we always suggest our customers choose Owens Corning Duration shingles – which are Trudefinition rated for 130MPH.
Why does Roof Pro Plus stand by Owens Corning Duration shingles?
Because we're proud to say that during Ontario's most recent windstorm,NOT ONE OF OUR CUSTOMERS LOST A DURATION SHINGLE from their home!
Why are Owens Corning Duration shingles the best?
Duration shingles are laminated, algae resistant (10 years), and have a Limited Lifetime warranty. While your typical shingle requires six nails for warranty, the Duration TruDefinition shingle with SureNail technology only requires four and can withstand winds of up to 130 MPH!
Discover our Duration shingles today:
What kind of warranty do Owens Corning Duration shingles have?
Owens Corning shingles warrants that a customer's Owens Corning shingles are free from any manufacturing defects that (1) materially affect the shingles' performance on your roof during the Tru PROtection coverage period of (2) cause leaks during the balance of the applicable warranty period after the Tru PROtection coverage period has expired.
This warranty applies only to those shingles purchased after January 1st, 2017 and before the date a later warranty applicable to the shingles comes into effect.
What do I do if I need emergency roofing help?
By the time a leak or shingle issue becomes evident, the problem is often more extensive than you may think. Roof Pro Plus' two-person emergency response crews are standing by. Our crews are fully equipped and staffed by certified roofers who are trained to diagnose and repair roofing issues under the worst possible conditions.
If you need emergency roofing help due to wind damage in Aurora, Newmarket, Barrie, Bolton, Markham, North York, Vaughan, Keswick, and surrounding areas, call now!