Long Winter Forecast Means Special Roofing Care a Necessity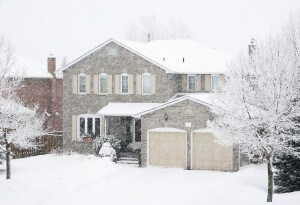 Here in Ontario, we know exactly what it means to have a long, harsh, brutal winter, and homeowners know that this means extreme care and attention must be paid to the condition of one's roof before the winter storms begin. Our rugged Canadian climate can be unmerciful this time of year, and here at Roof Pro +, we want to make sure you are prepared for an arduous winter season. As your local roofing professionals, it is our duty to inform you that this winter will be nothing like the last.
We had a break last year in Ontario, as the winter season was surprisingly short. With our informed and knowledgeable community, there were fewer roofing disasters than expected, especially with regard to our own clients. This is because we make sure that all your roofing needs are taken care of far in advance. We specialize in all aspects of roofing, but place special emphasis on regular roofing maintenance and make sure that you are protected before the winter months hit. Nothing is worse than a major roofing calamity during a harsh winter storm, so we do our best to make sure our clients are prepared to face such a disaster.
Unfortunately, this year is expected to be nothing like the last. While the short winter season gave many of us a great sense of hope, this season is expected to be long and harsh. Apparently, this winter season is supposed to be longer and colder than in previous years, with "blizzard-like" conditions in Ontario's Snowbelt. With these ominous weather predictions, we want to make sure our community understands the dangers this harsh winter will produce for homeowners, especially in regard to your roofing situation.
You do not need a roofing professional to tell you that weather conditions and stresses pose the greatest threat to your roofing situation. Nor do we need to explain that having a strong roof that can stand the winter months is imperative to the security and protection of your family. These facts are common sense. However, as your leading Ontario roofers, we must implore you to have an expert check the condition of your roof to make sure it is 100% before the winter months arrive. Roof Pro + is your leader in roof maintenance and disaster prevention, so please call us before this long, harsh winter is upon us.