Weather and changing seasons can take their toll on your home. For example, one major windstorm, tree fall, rainstorm, or snowfall can greatly impact your roof – especially if it's out-dated, has some shingles missing, doesn't feature underlayment, or wasn't installed properly.
At Roof Pro Plus, we provide roofing inspections, install complete roofing systems, and we take the time to educate our customers about the importance of using the right roofing products.
We're also passionate about creating awareness around roofing in autumn – because there's no better time to service your roof! Here's why:
1. Energy Efficiency
Re-roofing before the cold winter temperatures hit will not only protect your home, it will protect your energy bill from skyrocketing. If you have roofing issues, your air-conditioned airflow can easily escape through your roof in the summer, and cold can enter into your home in the winter.

By patching any issues in the fall (when your furnace and AC aren't being used), you'll reap the benefits of improving insulation before the temperatures change.
2. The Weather Is Just Right
Fall weather is safer for roofers as there is no dangerous ice to slip on, nor are there dehydration or heat exhaustion risks under the blistering sun. In other words, your roofers will be more than happy to service your roof in fall temperatures!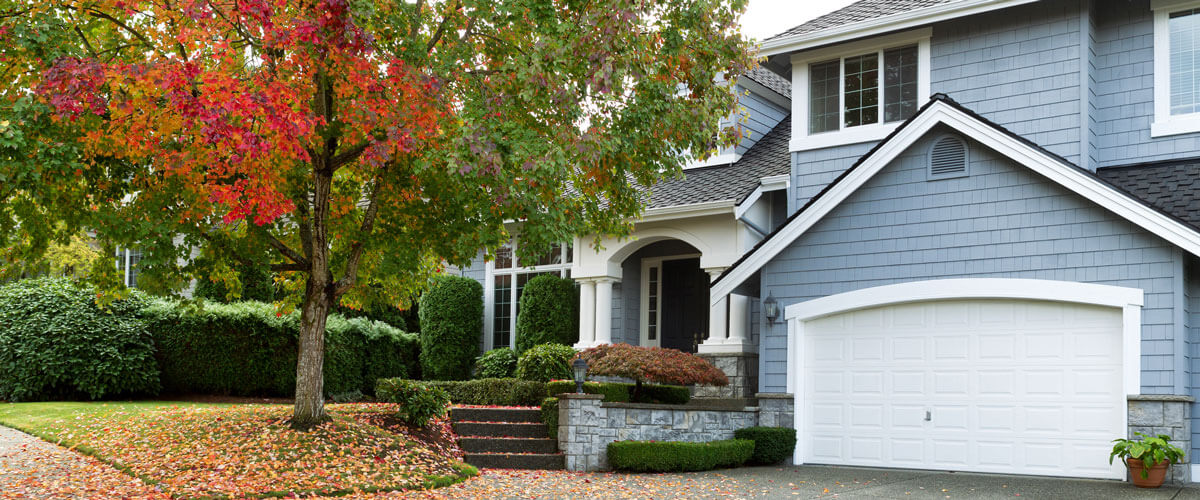 3. Shingles Aren't Too Hot or Too Cold
The best time to perform any roofing work is when temperatures are between 7 to 10 degrees Celsius. Why? Well, when shingles are installed without being too hot or too cold, they seal better.
When singles get too hot, they can be more difficult to nail down and handle. In the cold, they can even become frozen, which can cause delays and more expensive repairs for businesses and homeowners.
4. Preventing Roofing Issues Before They Arise
Those in need of roofing services should be conscious of getting their repair work done in the fall before the snow and stormy weather begins.
Fall roofing repair is important, as it can be very difficult and costly to lay shingles in the winter. In fact, wind and snowstorms can cause small roofing problems to become big roofing problems!
---
Our most common fall roofing services include:
If your roof is in good shape, we'll be honest and tell you. However, if we do see problems, we'll take photos and document the issues. We'll then provide you with a detailed and transparent estimate for all necessary repairs. Call us at 1-888-677-7757 for your FREE roofing inspection today.
We'll make sure your roof is in excellent condition to protect your home and your family from bad weather, shingle loss, leaks, and more.
To reduce your roof's chance of forming harmful ice damming, call us for installation of ice and water shielding. We can also remove debris and install baffles to allow for better airflow.
For more information, take a look at our article, 'How To Prevent & Eliminate Winter Ice Damming'.
In the wet weather, your soffits and eavestroughs ensure proper rain draining and heat escape. We can ensure your roofing system is in proper working condition to weather the winter elements. We can also remove any leaves or foliage that get trapped.
---
Contact Roof Pro Plus for Roofing in the Fall
At Roof Pro Plus, we have over two decades of experience in the GTA. We're fully insured, possess a guaranteed workmanship warranty of 10 years, and we have roofing service locations in Newmarket, Durham, Muskoka / Gravenhurst, and surrounding areas.
Contact us today at 1-888-677-7757 to discover the advantages of working with a roofing company you can trust!