Winter is Coming, and Toronto Residents Must be Ready
Every year, when the leaves have darkened and the days grow colder, the experts here at Roof Pro + like to encourage all citizens of the Greater Toronto Area to examine the state of their roofing. Your roof is a critical component of home safety in all seasons, but in this city, during this time of year, everyone who owns a building should be make preparations for the coming months. Those who avoid this task and pay no mind to the structure that protects their home may be in store for a rude awakening, as an unattended roof in disrepair is a recipe for disaster.
We are realists. We fully understand that with a hectic professional schedule, hectic home life, and the desire to find that rare moment of peace during the day, thinking about a roofing situation is not at the top of everyone's to do list. However, this process does not have to be a stressful hassle that takes a large chunk of your downtime away. In fact, we offer convenient inspections at a time of your choosing and can perform an expert analysis in a very short timespan. We are happy to provide this free service to anyone who requests it, because we would rather take preventative measures over responding to an emergency roofing disaster.
Keeping Your Roof in Mind this Season
Calling your local roofing team at Roof Pro + for a free inspection is the perfect way to prepare for this Winter, and we highly suggest this course of action if you are concerned about a specific roof issue. However, if there are no areas of concern or apparent issues that may arise, roofing professionals suggest at least maintaining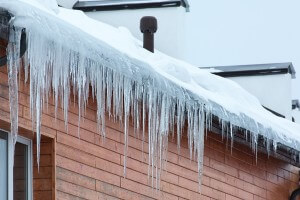 awareness of your roofing situation during this season. Intense Winter storms can cause massive damage to even a well-fortified roof, but other issues may be more subtle. Changes in temperature will cause moisture levels to shift, expanding and contracting your seemingly solid overhead protection.
Whether you utilize our free inspection service, examine your roof by yourself, or simply pay attention to changes in temperature, we strongly urge Toronto residents to at least give a second thought to your roofing maintenance in the coming months. This awareness could be the difference between inconvenience and emergency.