The Rare Qualities of Toronto's Trusted Roofing Company
The process of searching for a professional roofing organization to repair your home should involve a careful, in-depth analysis of many different factors. Your roof is a skyward guardian, a family protector against the elements that should only be maintained by reliable industry experts. This is of particular importance for residents of the Greater Toronto Area, who experience rugged, unforgiving Winter months year after year. There are a few quick questions you can ask in order to get a basic understanding of a roofing company's qualifications, such as: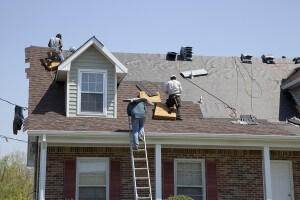 How long have they been in business?

Does the roofing company carry insurance? What types?

What is the workmanship warranty of this organization?
Essential inquires such as these should always be made before signing a contract and allowing a roofing company to work on your home. This basic information will determine whether or not a business is qualified, but finding decent roofers is very different than finding the very best.
Roof Pro + has over two decades of experience in the Greater Toronto Area, is fully insured, and possesses a guaranteed workmanship warranty of 10 years. These characteristics are clear indicators that Roof Pro + is qualified to complete nearly any residential project. However, this beloved local institution also boasts rare, impressive qualities that have contributed to their widespread consumer popularity throughout the region and meteoric rise to the top if the industry.
Wider Coverage, Financing Options, and an Unblemished Reputation
Roof Pro + has expanded into 3 convenient locations in the Greater Toronto Area, which allows for a much wider range of operations. These seasoned roofing teams can now provide citywide coverage for all residents of Toronto, with offices are located in Oakville, Newmarket, and Cannington.
Business relationships are everything in the construction and repair industry, and Roof Pro + has a strong partnership with TD Financing Services that has allowed them to offer an exciting new payment program for those in need. Emergency roofing repairs can be quite expensive, and this financing option can aid the residents of Toronto if they should find themselves in an unfavorable monetary situation. Program benefits include:
Options for homeowners

Variable rate programs

Repayment periods of up to 10 years

No down payment

Infinitesimal minimum monthly payments of just $25

Quick and easy credit approval
Perhaps the most revealing quality of Roof Pro + is  their spotless reputation within the community and astounding levels of customer satisfaction. Homestars.com is the trusted source for consumer ratings in the the renovation industry, and Roof Pro + holds a near-perfect grade of 9.8 out of 10.
This stellar degree of approval comes from 50 different loyal customers, who each tell an elated story of a mission accomplished with flying colors. One of the greatest indicators of a company's character is their reputation among paying customers, as a successful track record points to further excellence in the future. Roof Pro + has this reputation in spades, which has been a large contributor to their ascent to the top of the professional roofing industry in Toronto.