Energy and Money-Saving Opportunity for 7 Million Canadians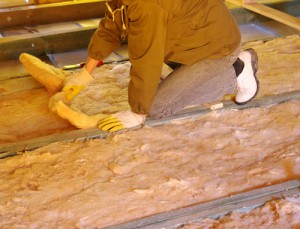 There are far too many in this country that do not have attic insulation, though this is changing quickly. As technology advances and energy costs increase due to limited resources, more and more Canadians are finally seeing attic insulation as a necessity instead of a luxury. While there is an initial cost associated with attic insulation, the long term benefits are absolutely outstanding, and are well worth the proactive purchase. The skilled professionals at Roof Pro + may be experts in roofing, but they also excel in attic insulation as well, and can save you thousands of dollars in the long run.
Insulating your attic is the number one way to lower the cost of your monthly power bill. When one weighs this fact against the truth that 7 million Canadians do not have attic insulation, the reality is mind-boggling. Everyone wants to save money on their energy bill, and this is especially true during the rugged winter months here in Ontario. One reason so many citizens do not have attic insulation is the fact that it may be difficult to tell if a home has the appropriate level of insulation in the first place. A homeowner can inspect an attic and not have the expertise to understand if they are hemorrhaging money by not having the proper insulation.
Luckily, Roof Pro + are experts in this field and can inspect your attic with a trained eye. They even perform this service automatically during the roof inspection in order to be as thorough as possible. Their skilled team can tell you if your attic is properly ventilated, if insulation is installed correctly, and the current level of insulation installed. All of this is done at absolutely no cost to you. Roof Pro + offers their top-notch expertise absolutely free, and can save you money, increase your comfort, and help you do your part to protect the environment.
Roof Pro + uses Owens Corning for insulation, which is one of the most trusted names in the industry. With years of experience, an insightful understanding of attic ventilation and insulation, and a free estimate, there is no reason not to call Roof Pro + today. There is nothing to lose, and so much to gain.