Snow, Rain, and High Winds Cause for Roofing Concern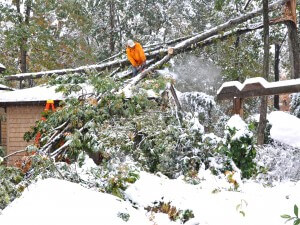 When the expert meteorologists claimed earlier this year that this season could be a harsh one for Ontario, they seemed to have made an accurate prediction. The first major hurricane of winter is quickly approaching the United States eastern seaboard, and this monstrous hurricane will have an effect on parts of southern and eastern Ontario. This means a special danger for homes in need of roofing maintenance and repair.
We are no strangers to harsh winter weather, but 2012 poses a special type of threat, the likes of which we will see in the earlier parts of next week. While it is too early to tell if hurricane Sandy will cause major snow in the area, heavy winds and rains are expected to hit the area early next week. Roof Pro + recommends constant roof attention to ensure that a major disaster does not occur, but this will be especially important over the coming months. Now is the time to call your local roofing experts, and we are only a phone call away.
Our roofing specialists are specifically trained in all aspects of special Canadian roofing concerns, which are specialized due to our harsh winter hurricane and storm season. Far too many homeowners do not think of their roofing when preparing for this season, and we are here to inform you of the special measures that need to be taken before a major meteorological event occurs.
Roof Pro + offers roof diagnosis, maintenance, and repair services all year round, and we are here to service the Ontario community when you are in need. Furthermore, we offer special disaster roof services in the case of a collapse or other major event. We do not charge extra for our roofing specialty in these events, because it is impossible to predict the future. However, we can prepare for it. If your roof is in need of any type of maintenance, please call us today before it is too late.