Roof Pro + and the Complete Roofing System
Roof Pro + has been your trusted professional roofer in the Ontario area for over three decades. Over this course of time, they have developed some of the most effective methods for total protection, tailored perfectly to the harsh Canadian climate. Newer professional roofers that are just starting out in the industry may have somewhat efficient techniques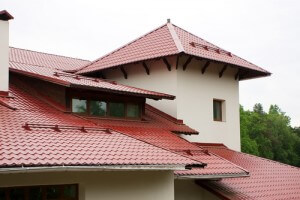 for roof protection and maintenance, but Roof Pro + has perfected these strategies for decades, resulting in a time-tested strategy called the Complete Roofing System.
The Complete Roofing System works so effectively, the process can serve as a massive benefit to nearly any residential home across the globe. However, their expertise in the Ontario and Newmarket areas make them the ideal candidate as your professional roofer. If a home has had a catastrophic roofing event or you are thinking of purchasing entirely new roofing, the Complete Roofing System comes highly recommended, with rave reviews coming from many satisfied customers.
Roof Pro + has been known to provide the highest-quality materials, which adds to the effectiveness and longevity of the Complete Roofing System. These professional roofers take a five-step, methodical approach to roof overhaul, beginning with the removal of the current shingles and a thorough inspection and analysis of the roof. This inspection specifically looks for vulnerable areas, such as those affected by water damage or dry rot. This analysis is completed with a painstaking attention to detail, and customers are regularly astounded with the thorough nature of the Roof Pro + staff.
The Complete Roofing system then moves on to installing an underlayment and powerfully effective water and ice shield. This is the foundation of the roofing system, ensuring maximum protection from the elements. Finally, the shingles are installed above this strong foundation along with metal drip edges along all eaves on the roof. If your roof requires it, soffits will be properly ventilated and baffles will be installed correctly for optimum efficiency.
The final step in the Complete Roofing System is arguably the most important one: Roof Pro + will ensure this system will maximize the lifespan of your new roof with a guarantee. Having the professional roofer at the top of the industry offer a customer guarantee is the perfect way to ensure you have made the correct purchase with the best roofing company available. If you are considering purchasing a new roof, look no further than Roof Pro + and their innovative Complete Roofing System.