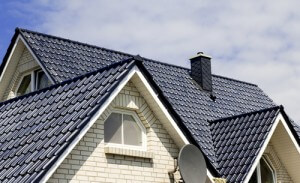 One of the Most Well-Reviewed Businesses in the Roofing Industry
"Shocking" is the perfect term to describe the customer reviews submitted by those who have used the services of Roof Pro +. These reviews are not shocking because they tell a negative tale about the company, they are shocking because I have never before seen a company so universally praised for their services.
Homestars is an organization that ranks contracting companies based on reviews that are submitted by verified customers of a particular company. Roof Pro + has long be viewed as a quality company that does everything in their power to ensure customer satisfaction. They have been in business since 1978 in the Ontario area, and are known as the consummate roofing professionals, leaders and experts in their field. This reputation is stellar, but these reviews are astounding even for this already polished roofing reputation.
Roof Pro + holds a near-perfect 9.8 out of 10 rating with Homestars. This statistic is impressive enough, but users of Yelp and other such websites understand that a rating is known as more accurate and credible when there are many reviews of a business. A 5 star rating might be easy with only 3 reviews, but is much harder to maintain as the amount of these submissions increases. One would assume Roof Pro + has a small number of ratings, but the reality is very surprising. Roof Pro + is able to hold up this special 9.8 rating with 43 total reviews! Going down the list of customer submissions, there are a huge number of quotable posts from happy customers, almost always with that perfect "10" star rating next to them. However, one in particular stands out, as "ND" from Mississauaga wrote:
"During the heavy rain and strong winds dished out by "Sandy", I had a leak from the top jamb of one of my new windows… I was looking for a roofing company to come out to take a look to give me a second opinion and to make necessary repairs… I had a heck ofa time finding a company to come out to take a look. Part of it was because everyone was busy due to the storm, but I think some of them just didn't want to bother with a potentially small job. I called the top dogs from Homestars. One company came out, but didn't bother going up to the roof to actually look… Three companies wanted to charge a fee just for coming out to take a look… As a consumer, I remember the little things. Roof Pro + Home Improvements called me back the next day. I spoke with Frank, and he came out the day after to take a look. He took the time to climb up on to my roof to take a look at not just that section, but the entire roof. I found him to be honest and very knowledgeable.. Appreciative of his efforts, I went ahead with his recommendations… I asked him to take pictures for me of the repair in case I have to deal with the window company again, and he did that as well for me. We had a nice chat afterwards and I appreciated him taking the time to do that. If I ever need his services again (a part of me is thinking of replacing that whole eyebrow section entirely and getting it re-done), Roof Pro + will be the only company I call back. Like I said, the little things are what stick in my mind. This was a very small cost repair in the grand scheme of things, but Frank's response basically earned him any potential future roofing needs I may have in this home or the next."
This review may be a little lengthy, but it shows everything that has made Roof Pro + so popular with the local community. Even in the midst of a terrible storm, when no other company would help him, Frank from Roof Pro + called the customer the very next day. Going beyond what was asked, providing a free inspection, and staying true to his word, Roof Pro + gained the trust and business of this customer for years to come. These reviews are heartwarming and show a level of commitment to the Ontario community that has earned Roof Pro + the right to be called the best roofing company around.