Roof Pro+ is Ontario's Expert Home Roofing Guardians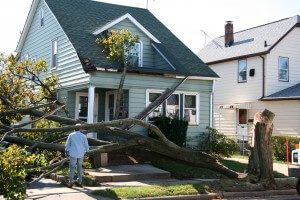 Roof Pro+ is Ontario's choice for everything roofing. This includes diagnosis, repair, and emergency services. While we do everything we can to encourage our long-standing and loyal clients to take special care of their roof and pay ultimate attention this time of year, sometimes the unexpected occurs. While regular maintenance and calling your local roofing experts for an inspection can greatly reduce your risk of a collapse or other major disaster, the Canadian winter can be brutal, and this season may be one of the worst in recent memory.
If mega hurricane Sandy is any indication, this winter season is going to be a very long one with many dangers that lie ahead. As those who own homes in the rugged region of Ontario, we are no strangers to these weather-based realities. Living in one of the most beautiful natural areas in the world has its cost, and a harsh winter season can be very tough on our roofs. Roof Pro+ will always be a call away, and diagnosing minor problems before the winter storm season kicks into full gear should be on the top list of your priorities as a homeowner. However, some major problems can happen swiftly with little warning in such a rugged climate, and we will be there with expert roofing guidance and expertise when you need us.
24/7, 365 Emergency Roofing Services for Ontario
In the upcoming winter season, please keep our information handy because we are on call for you anytime should a major roof disaster occur. Beyond simply being ever-present in the event of an emergency in our beloved but dangerous Ontario winter, we will never charge you an extra fee for our round-the-clock services. We love our community, and are not in the business of punishing it for an unexpected event. Roof Pro+ will be here for you and yours through any roofing event, any time, throughout the winter months.